THE MORDIS&CO
Coffee Shop, BARCELONA
WHERE IS IT ?
Ronda de Universitat, Barcelona
WHAT IS IT ?
Coffee Shop
WHEN ?
March 18' to October 18'
HOW BIG IS IT ?
Total: 84m2
Project realized with PelusaStudio and a team of Graphic designer.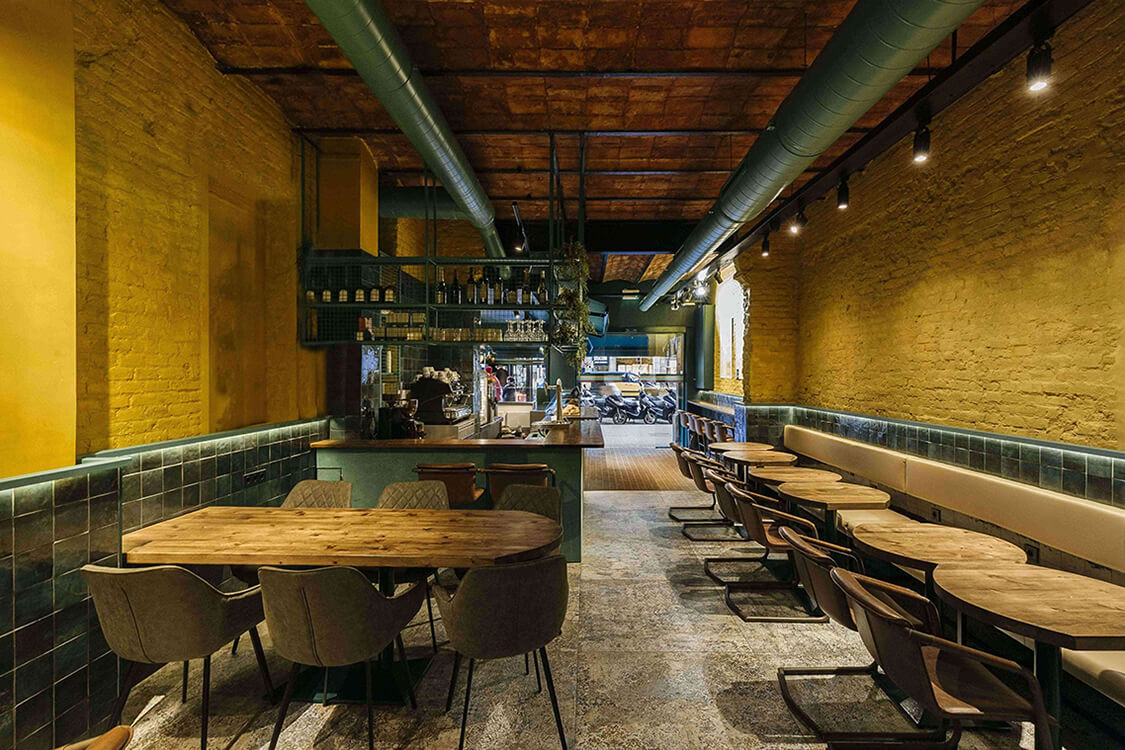 When it comes to designing for hospitality industry, it's really the best!
Before becoming the Mordis&Co, this place was an old coffee place called "Coffee House".
The client wanted a place where you could grab healthy food and fresh juice.
Located in front of a Bus Station, the idea is that people can buy something while they are waiting for the bus, without staring every 10 seconds at the bus station in case our ride is passing. That's when it had been decided that the interior will talk with the exterior.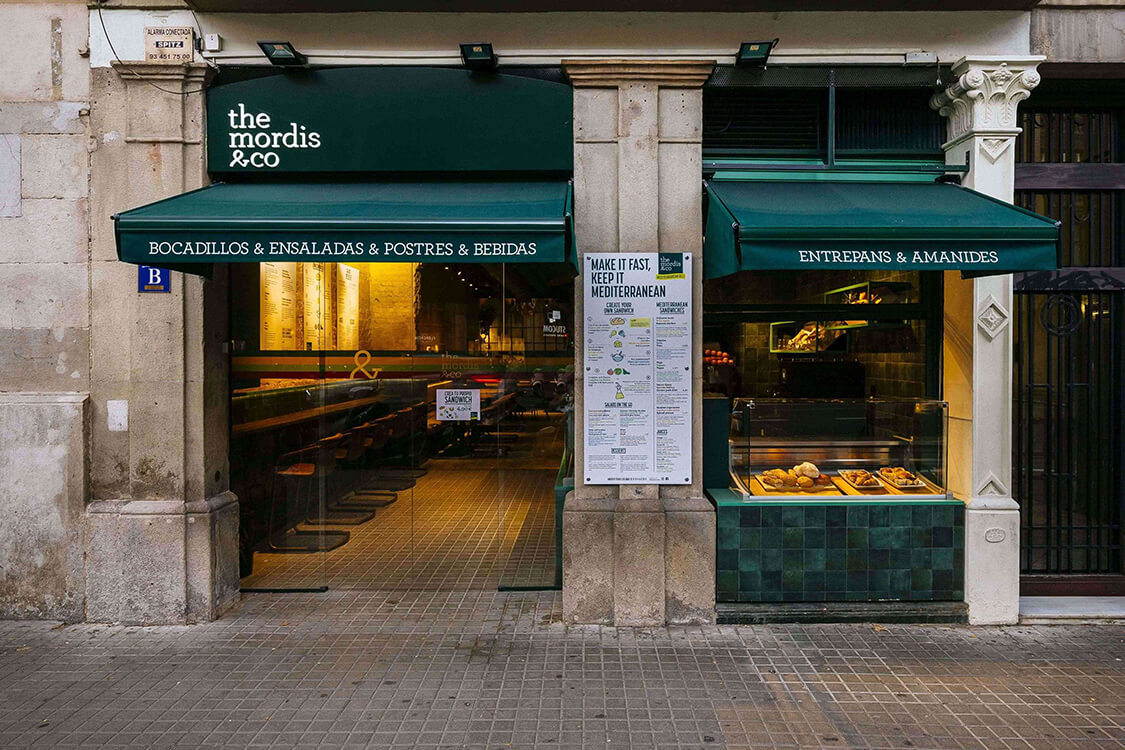 Michelle Lopez, co-founder, interior designer and architect:
"In a project, we are always looking for a concept, based on the briefing of the client, transforming his words into abstract ideas that will give the master lines of our project, we seek to create a complete experience."
This place is full of color and good vibes, which makes this space unique. Playing with Green and Yellow to reminds healthy food and juices.
NORMALITY IS BORING,
WE DESIGN INSANELY

NORMALITY IS BORING,
WE DESIGN INSANELY